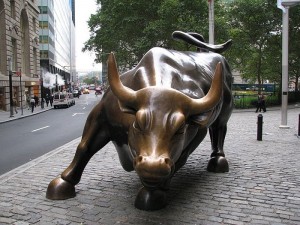 While I haven't been doing a good job of writing lately, I've been doing tons of reading.  Thus I thought it might be time to start doing a weekly links post, so here's the inaugural post:
Miranda Marquit writes about FDIC coverage.  Interesting questions about what isn't covered, which might surprise you.
FreeFromBroke discusses the CARD act.   This of course would have been a much better piece of legislation if the companies in question weren't given a 9 month window to undermine all the changes.
A great article about couponing in Canadian Finance Blog.  I have tried so many times to become a "couponer."  I feel like I"m leaving a ton of money on the table.  That $1 coupon is worth more than a dollar of cash!
I thought I'd go ahead and mention an article I did on bank accounts and credit scores.  I actually didn't know a lot of this information before I did the research.  Summary:  Bank accounts don't affect credit scores, but lenders have access to other scores that bank accounts do affect.
Weakonomics discusses inflation and the stock market.  While I wouldn't go so far as to say I'm not worried about inflation, I do agree that the stock market is a good hedge against inflation.