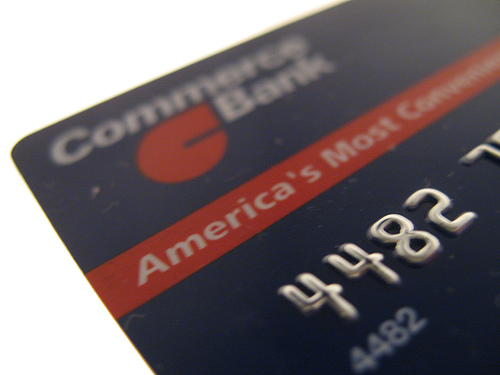 This is a guest post from Fred from Credit Card Finder. Fred helps people to compare and choose the best credit card online.
If you're in debt with credit cards, or personal loans and a mortgage you may be feeling a little nervous when you think about your lack of savings – but does it make sense to direct funds towards a savings account when the interest earned there will be overshadowed by the interest you are paying on your debt. There are ways to save when you are in debt, and there are financial products which can help specifically with this situation. So here are five years you can save, even if you have debt.
1 Consolidate credit cards to one balance transfer card
Try and avoid using equity or a line of credit on your home loan to pay off your credit card debt because you are in fact just stretching out your credit card debt for another 30 years, when you can target it now and get it out of the way for good. Instead, find a balance transfer card with a low interest rate which will allow you to transfer all of your credit cards to be charged one low rate. In this way you have your debt under control, you have a manageable monthly repayment and you have a payment plan which will help you get rid of your credit card debt.
2 In debt to 9%
Many financial planners and advisors will use the 9% rule – if you have debt which is charging you interest of more than 9%, you should direct as much of your income as you can towards paying down that debt. This means you should continue to pay your home loan as usual as it is unlikely to be charging you more than 9% interest in the current financial climate, and any personal loans you have are probably below 9% too. Instead you can focus your debt repayments on your credit cards as in the first point, after which time it makes sense to start looking at a savings plan.
3 High interest savings accounts
If you are going to save effectively while paying off your debt, you need to be getting the most out of the dollars you are directing towards a savings plan. Therefore, choose a high interest savings account which will give you the best return on the money you are able to put away. .
By depositing your regular savings to a high interest savings account, even if you have debt you are going to be able to earn a regular and attractive interest rate on your savings as the interest is calculated daily and compounds into a monthly payment. Even if the interest rate on your savings can't top that on your home loan, it is sure to be higher than the balance transfer card you are using to pay off your credit card debt.
4 Save for your retirement
Regardless of any debt you have you should be thinking about your future and about building a retirement fund. Retirement savings accounts and superannuation funds have different tax rates and can make your contributions go even further, even if you are also directing some of your income to pay off debt. In saving for your retirement you can also take advantage of employer or government contribution schemes which will match your personal contributions up to a certain amount. Therefore, make personal contributions to your retirement savings up to this amount, get all of the tax and government incentives you can, and you can still focus on paying off your debt while sticking to a savings plan for your future.
There is no point in directing all of your income to pay off your debts if there is nothing put aside for the future. Therefore, don't be in a rush to pay off your mortgage in lieu of saving for your retirement, because if you haven't been contributing to your nest egg, it won't matter that your nest itself is paid off.
Photo Credit: The Consumerist